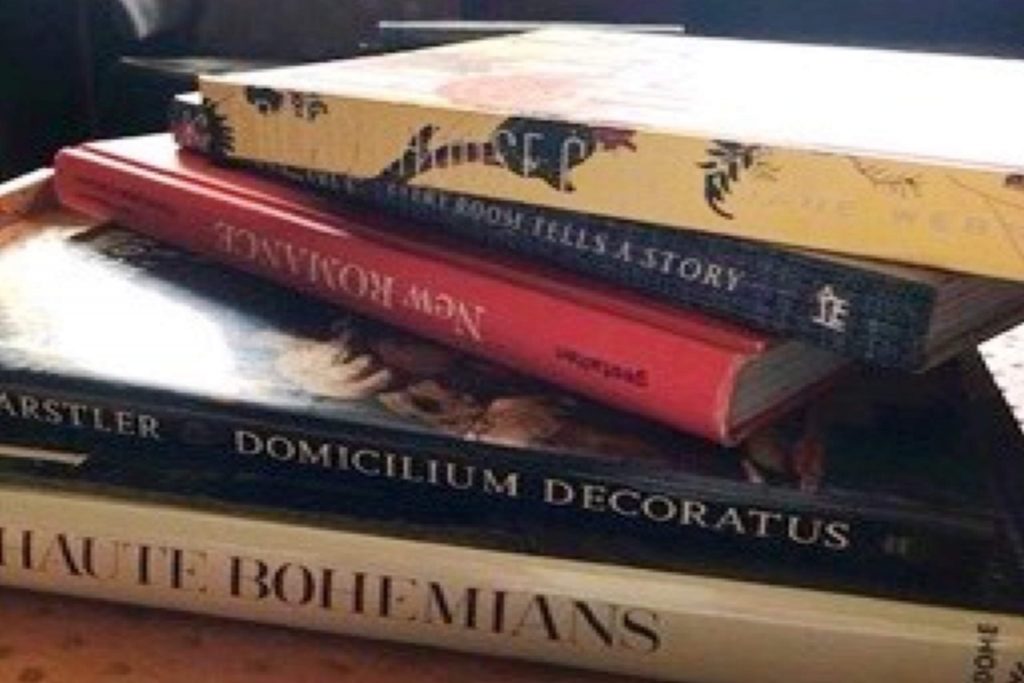 Bookspiration
We recently ran an Instagram Story highlighting the design books that the Ampersand team have been inspired by over the years. We were delighted with just how popular the series was and, as Insta Stories are ephemeral, thought it would be nice to preserve the selections and our thoughts here. Enjoy!
Jackie's Selection: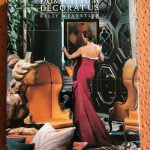 Kelly Wearstler is one of my favourite designers.  An inspired collector, with an amazing way with colour and pattern, Kelly is never formulaic, always individual and with a huge attention to detail.  While I have a shelf full of her books Domicilium Decoratus is my favourite. With page after page of gorgeous photographs it celebrates the Beverly Hills estate designed by Wearstler – and what's not to love about the over-the-top shots of Kelly herself posing in coordinating ball gowns in each room!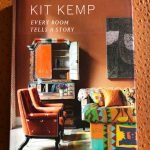 I love the way Kit Kemp mixes colour, texture and pattern within both traditional and contemporary contexts. She is such a bold designer, on top of which she has a keen eye for accessorising.  One of the things I particularly admire is how she champions emerging and established artisans and artists in her schemes. In Every Room Tells A Story Kit takes you on the journey for each room, showing exactly how they come to life with such care-free results that belie the skill and details that makes this happen.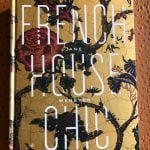 French House Chic by is my top book on French design. Jane Webster and her husband Pete uprooted their kids from Melbourne to a derelict chateau in France and this beautiful book focuses on the French interiors that helped inspire them in their renovation.  Beautiful pictures of antiques with pops of neon, old faded textiles, tips on hanging art and even a source book of where to buy the best of everything French.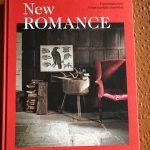 New Romance: Contemporary Countrystyle Interiors from Gestalten is full of quirky and inspiring interiors that are very different from the glossy interiors magazines. When I am dreaming of a wee rustic bolt hole in the country this is my go to book!
Bronte's Selection: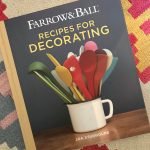 Farrow and Ball: Recipes for Decorating. I love this book – it takes you through how to use colour in different home styles challenging your concept of 'style'; and breaks rooms down to analyse how they work and the use of space. It's a great book for practical tips but also to make you think about colour and the way it affects a room and the part it plays in how an interior hangs together as a whole.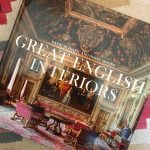 I am putting in a patriotic bid with my second book: Great English Interiors by photographer Derry Moore and interior designer David Mlinaric. Beautifully illustrated with glossy photographs this hugely informative book takes you on an exclusive tour of some amazing English stately homes many of which would not normally be open to view. Fabulous interiors on a scale that is truly breath-taking such as the Heaven Room at Burghley House which has to be the most incredible drawing room that I have ever seen and which has featured in films such as Pride and Prejudice and the Da Vinci code. (They they also have a Hell staircase!)
Andrea's Selection: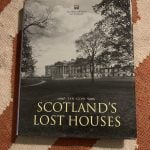 I have collected so many design books over the years but the one that is particularly special to me is Ian Gow's Scotland's Lost Houses for the National Trust. It was a gift from my godmother when I graduated as a memento of our many visits to stately homes when I was younger. I was always fascinated by the grandeur, the scale and the intricate period features we discovered on these trips. The size of the rooms, window dressings, art work, fireplaces – it all seemed even more monumental at that age and it gave me a real impetus towards a career in interior design. We may not always be working in such historic properties but many of the traditional finishes and the craftsmanship continues to be hugely relevant.
Monica's Selection: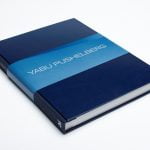 Designing buildings, interiors, landscapes, lighting, furniture, Yabu Pushelberg were my greatest inspiration in my 12 years as a hotel interior designer. Mainly known for contemporary high-end hospitality and retail projects, their look couldn't be more different from much residential work but their innovative approach and love of craftsmanship has universal applications. I love the pared back sophisticated look combining sleek stone finishes with gold metals and contrasting wood veneers. Their spaces include innovative uses of light, with floor to ceiling glass and metal framed screens drawing your eye upwards towards bespoke ceiling lighting. The overall look is one of sleek, calm, coherence.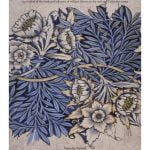 William Morris By Himself: Designs and Writings is my second choice. I am fascinated by Morris' use of colour and the intricacy of his work as well as in his life story and as a young textile designer I tried to emulate this in my own original designs with varying degrees of success! I believe it is to him that I can attribute my complete love of colour.
Callum's Selection: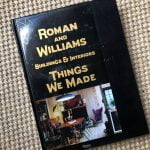 I love interiors that show personality rather than an impeccably glossy boutique look that never appears to have actually been lived in. The American designers Roman & Williams have a rich hinterland and love for buildings, interiors, set designs, and the tangible artisan process of manufacturing. Their interiors reflect their clients, are imbued with character and are as far away from the usual "retailing of product" as you can imagine. This book displays their creativity to the full.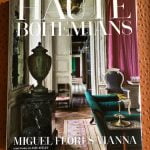 In Haute Bohemians the renowned photographer Miguel Flores-Vianna takes the reader around the globe on a tour of the interiors of 20 fashion designers, landscape architects, artists and art historians, potters, and interior designers. The results are sometimes glamorous and sometimes even shabby – but never lacking in imagination, creativity or interest. If proof were needed that you cannot beat an artistic eye and that there is far more to interior design than "glorified shopping" this book provides it!